Jimbo has been a full-time fisherman on Lake Lanier since 2010, but before that, he had a lifetime of experience that prepared him for this role.  Growing up, he had the opportunity to fish with his dad, which sparked his love for the sport. However, it was on the Occoquan Reservoir in Northern Virginia where he truly honed his skills as an angler and tournament fisherman, specifically targeting largemouth bass.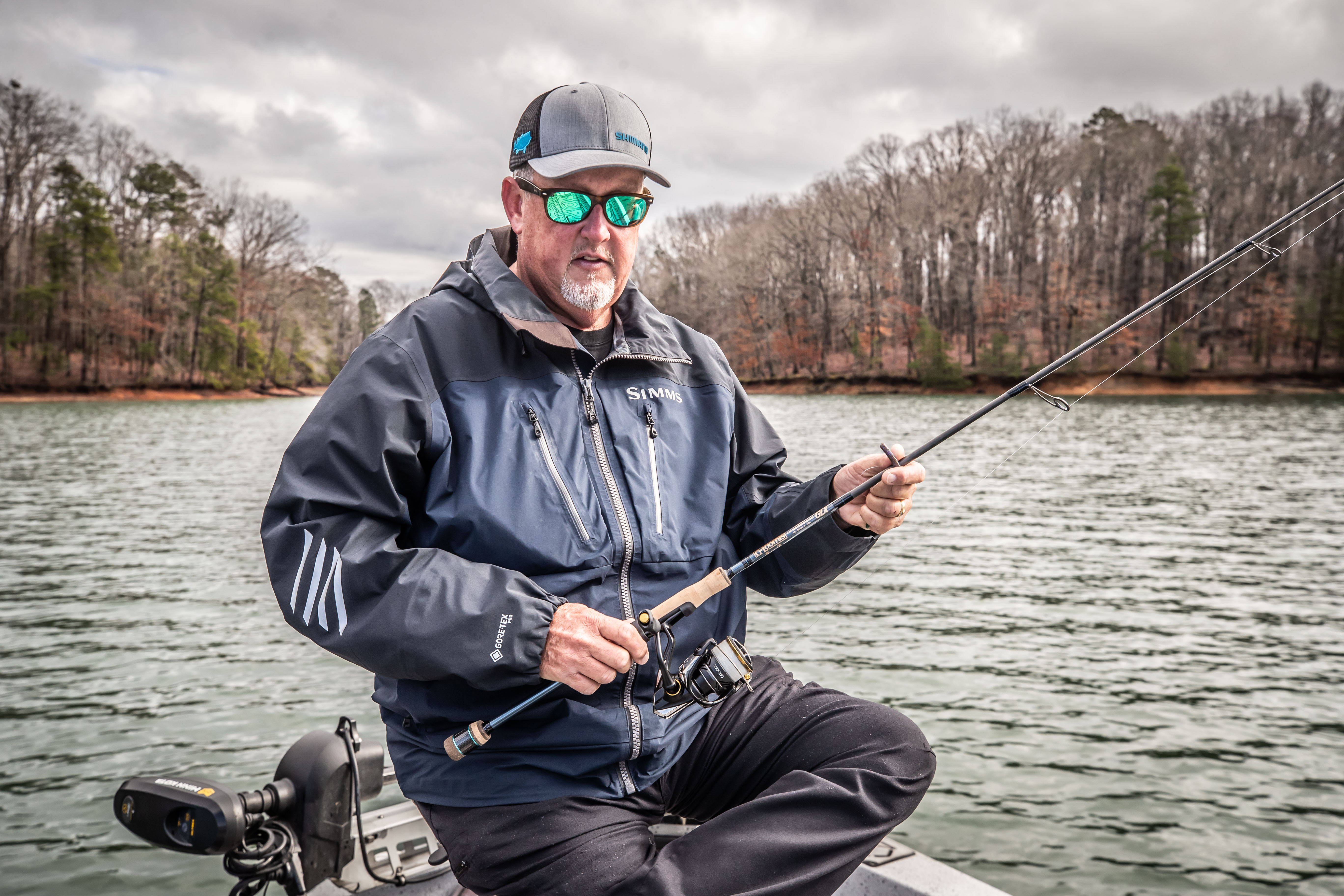 Once in Georgia, he played an instrumental role in the creation of Lanier Mapped – a groundbreaking video mapping system that accurately displays the topographical features of the lake. Jim's involvement in this project significantly increased his knowledge of the fish location, allowing him to study both fish and bait habits to target fish with a high degree of accuracy.
In addition to his fishing expertise, Jimbo's background in corporate America played a significant role in shaping his skills as a fishing guide. With 20 years of experience and his previous role as a Vice President of Sales in the hospitality industry, Jimbo developed a strong foundation in client care, communication, teaching, and instructing. His training and mentors in the art of true service set him apart from typical fishing guides, as he focuses on understanding his client's goals and providing tailored experiences.
Jimbo's dedication to his craft is evident in his schedule, as he spends an average of over 230 days per year on Lake Lanier. Over the years, he has conducted approximately 3000 guide trips on the lake, totaling an estimated 20,000 hours dedicated to learning and teaching the art of catching spotted bass in that specific location. Jimbo also hosts seminars where he and other professionals teach bass habits and techniques. With such extensive experience and expertise, Jimbo has earned a reputation as one of the most successful and sought-after fishing guides in the area.