Have you checked out  Jimbo's Weekly Video Reports? Detailed information, now with Daily Updates!
Why Jimbo's Lake Lanier Spotted Bass Guide Service?
Jimbo is a Full-Time Professional Angler and Guide that fishes ONLY Lake Lanier all year!
The BEST Teacher on Lanier!  Topwater, Swimbaits, Crankbaits, Jerkbaits, Shad-Spins, CAST Stick Baits, Shaky Heads and all Finesse too!
ALL ARE WELCOME – Tournament Anglers, Beginning Anglers, Father/Son, High School Anglers, Corporate Outings – Jimbo's is THE Choice!
Learn GARMIN LiveScope and Humminbird Lake Master with Jimbos!
A trip with Jimbo's is a great employee incentive or present – Give the Gift of Jimbos!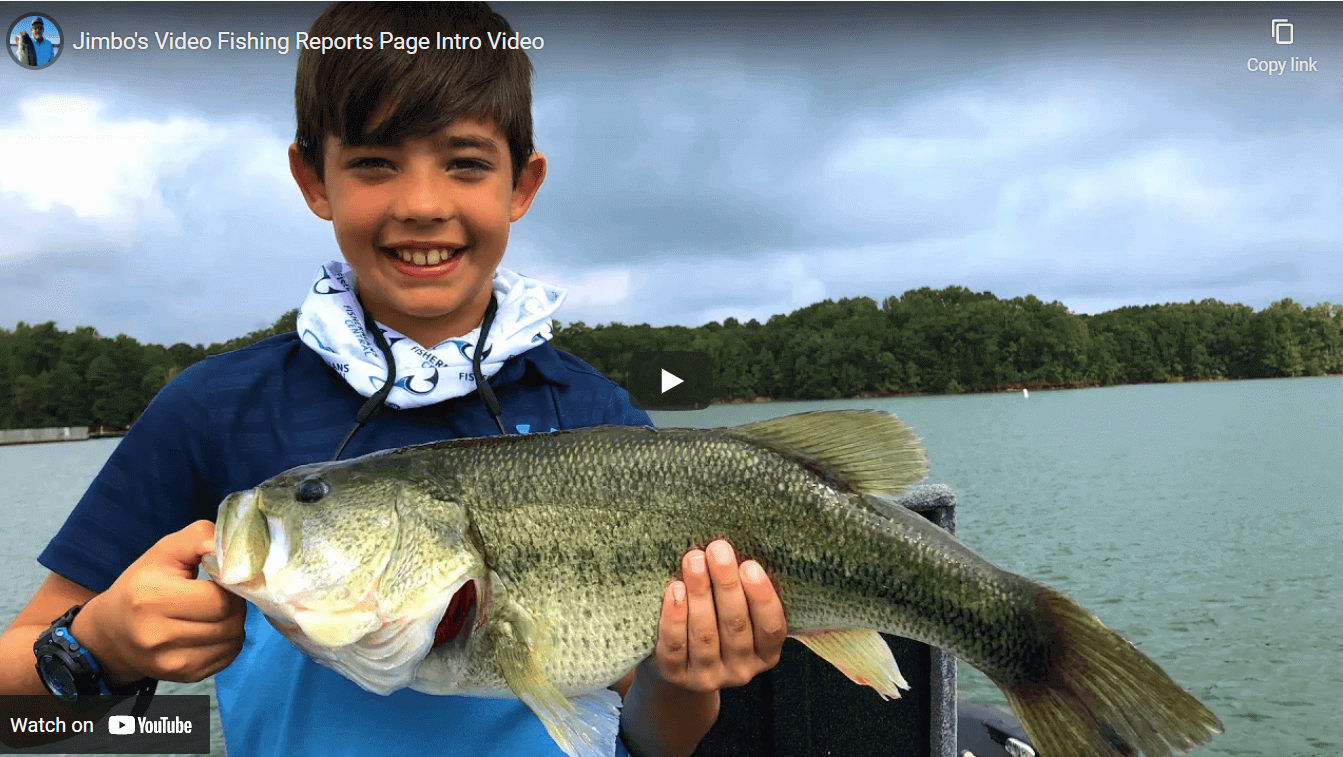 Are you signed up?
Enjoy weekly video fishing reports from Jimbo that will offer you very detailed and specific information regarding how Jimbo has been catching fish this week!  DAILY VIDEO UPDATES! Best Patterns, Lure types, sizes, and colors will all be detailed, in addition to specific presentation insights and "How To" direction that is sure to make the difference!  Also included will be information on types of locations that have been targeted for each pattern discussed, coupled with MAP-DENOTED LOCATIONS, that have been producing fish THAT WEEK!
Monthly Subscription
Yes! I want to have access to weekly, in-depth and detailed video fishing reports, INCLUDING LOCATIONS AND VIDEO LIBRARY ACCESS, and NOW DAILY UPDATES, from Jimbo at a Special Rate – $18.95 per month.
Schedule your trip on the lake with Jimbo!
Watch Jimbo on Kim Stricker's Hook n' Look Television Show as together they explore the spawning behavior of Blue Back Herring on Lake Lanier!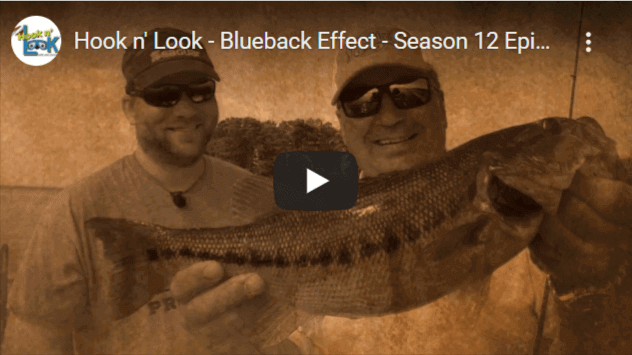 Check out Jimbo on the inaugural podcast of iHeart Radio's "Lines and Tines" with 94.9 The Bull's host Spencer Graves
Check out our Facebook Page for hundreds of photos and stories!
Follow us for tips, tricks, and some great success stories!
Follow us on Instagram for more great photos and fisherman proof!
Check out the Jimbo Store!
New t-shirts, full seminar videos, video fishing reports, and more to come!