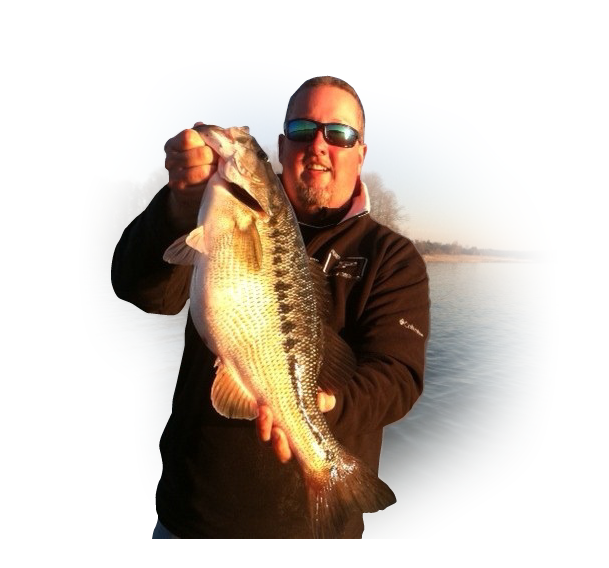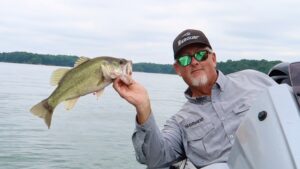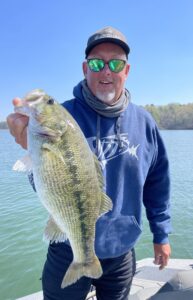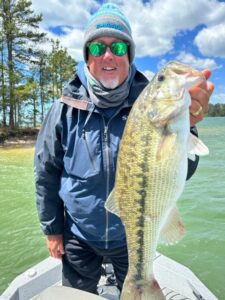 I love fishing. I love teaching. I love teaching people to fish. I am a fishing guide.
From beginner to pro, I serve all levels of angler. Everyone seeks something different, I strive to meet your individual needs. I have spent 28 years bass fishing, and over 20,000 hours learning the intricacies of Lake Lanier, and I look forward to helping you understand them too.
I see fishing differently than a lot of folks. For years, fishermen have protected their secrets and "honey holes" with a ferocity usually reserved for protecting kingdoms and nations.
Why I do What I do….
I see it differently – no secrets in fishing – share it. I figure if you have more knowledge you are a better fisherman. A better angler will catch more fish. If you catch more fish, you'll buy more tackle, (Hammonds will appreciate that), you'll invest in better equipment, (Humminbird and G-Loomis won't hate that). You'll fish in tournaments, learn to appreciate and care for the lake and the environment, maybe buy a boat, start reading fishing articles, watch fishing shows, and you will want to learn more (here is a shameless plug) and therefore hire a fishing guide again. You'll take more friends and family who will want to learn to fish….the cycle continues. You get the point – a rising tide raises all ships. It's not the popular stance, but that's how I see it.
Maybe one reason I see it like that is that my Dad, Alex, used to take me out on Geist Reservoir in Central Indiana, where I grew up,  and teach me everything he knew about fishing. If you've had the pleasure of stomping around central Indiana you might know about Geist, it used to be great fishing. But, as often happens, "progress" interrupted the area, and as a result, you are more likely to find a Walmart Superstore than a fish. But I learned so much from my Dad on that Jon Boat. The memories of those sleepless nights before a trip and the excitement of those fishing mornings will never be lost.  He introduced to me what has become a central passion in my life – fishing.  The thing I learned first and foremost – I love to fish!
After four years at Purdue, (that's in the Big 10, but I am learning to love the SEC too), I entered the corporate world armed with my business and marketing degree, just like I was "supposed" to. I also got married like I was "supposed" to. I don't regret either, but the marriage was (and is) a lot more fun than the work part. The work kept me off the water, (truth be told, I guess the wife kept me off sometimes too.) But it did position me outside of Washington D.C., near the Potomac River and the Occoquan Reservoir.
When I wasn't at the corporate thing, I was on the "Quan" or "The River".  While my wife didn't always appreciate it (I made her a "fishing widow" almost every weekend), I did learn even more there. A good deal more about bass fishing, and one important lesson.  I learned gleaning information wasn't easy…..
For twenty years, I honed my sales and marketing skills, successfully navigating the upward traverse of the corporate ladder. Atlanta was a huge promotion, so I loaded up the wife and three little girls, with which God had blessed our family, and headed south.
One of the first things I did after settling into the southern lifestyle was to twice hire a guide to teach me Lanier. I learned a lot those days. Not really how to catch fish on Lake Lanier, but mostly what could be done differently, what not to do, and how I would do it differently if I had the chance to be a guide.  I will always remember that time.  I thought back to my times on those trips how I was not made to feel special, or welcomed, or how I was not taught anything.  I was clearly along for the ride only.  If I learned anything, it was going to be on me.  I made a mental note as I stepped off that boat.  If I ever decided to pursue this passion of mine in terms of being a fishing guide that was NOT the way I was going to do it.  I knew I could do it better.  Much better.
In my corporate experience, I learned that open and honest communication and sharing of information outperformed "secrets" in terms of overall success.
I also learned fishing was very much like the business world – at least some of the same principles apply. Just of few of the many:
Patience is more than a virtue – it's a needed skill.
People are important. They need to be catered to and made to feel special.
Pay attention to the details.
The fight isn't won with the first bite.
Just because you can't see it, doesn't mean you can't catch it.
I also began discovering corporate America wasn't for me. There were signs, at first, I ignored them. There were glimpses of a different future – I closed them down. After all, I was doing what I was "supposed" to be doing, right? Married, kids, dog, sprawling suburban house, climbing the corporate ladder….
But, then, I wasn't.
Climbing the ladder anymore that is. The company that had moved me south only eight months before, sold. My position was eliminated. Everyone in my regional oversight-type positions was eliminated. It took a while, 4 years of independent consulting on the road, away from my family, along with several job offers in other states, and the events of 2008, but I finally realized that all the moments and glimpses were adding up. I was meant for something else. I am grateful for that fall/push from the corporate ladder.
After much time spent in consideration, I made my decision.  I announced to my wife that "I'm going to be a fishing guide on Lake Lanier!"  Her mouth dropped open.  Not in joy, but fear.  "Great", she responded, "I'll be a swimsuit model, let's see how far that takes us." She had a hard time believing anyone would pay to go fishing. The battles ensued. LOL.  Weeks past.  Out of the blue one day, my wife gave me an index card with this verse written:  Psalms 37:5-6 NIV "Commit your way to the Lord; trust in Him and He will do this:  He will make your righteous reward shine like the dawn, your vindication like the noonday sun."  After many hours of prayer and sleepless nights, she had seen the reward Christ had in mind for me.  She saw it gleaming like the noonday sun.  She believed.  And her faith made me believe.  From that point, together with God, we never looked back. Jimbo's was born. I now spend over 300 days a year in my "office" on the lake. I am a published author, speaker at various events, and host of several annual seminars and teaching engagements.  I am living my reward.  I am living my dream.  I am Blessed.
When I am not in my "office", or fishing for pleasure, (I call it Research and Development), I keep busy with the people I mentioned earlier. The wife has put up with me for over 32 years of marriage. And those little girls? Well, they are all grown up, but I am still blessed to get to spend a whole lot of time with them. They all fish when they can, love to shoot with me, and all play or coach volleyball. If I am not at one of those events, I do like to get out on the golf course and improve upon my humble spirit.
So, if you have areas of your fishing that you would like to improve, feel free to browse my site, I offer a weekly video subscription where I give in depth reports about what is working on Lanier this week, and updates several times during the week so you always have the best information. If you have a question, reach out to me on FaceBook, or through the "Contact Me" option on my site.  I will be happy to answer it.
And if you need a guide, give me a call. I would be honored to spend a day with you.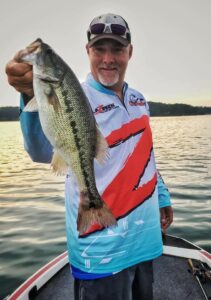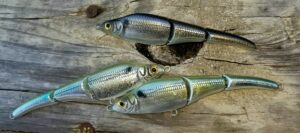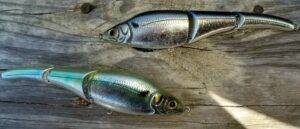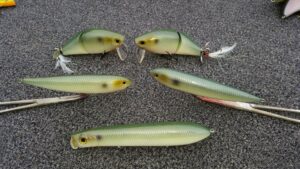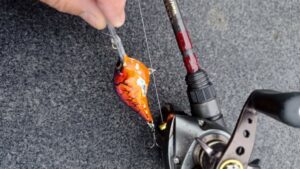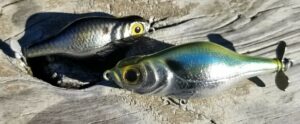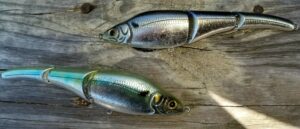 Stew on Lanier is a seasoned fishing guide who knows Lake Lanier like the back of his hand. He started fishing on Lanier in 1975, and since then, his love for fishing has only grown stronger. Over the years, he has gained valuable experience and has become a reliable guide, helping others understand the tricks of the trade.
Stew is no stranger to fishing competitions. He has a long list of victories and high-ranking finishes to his name, showing just how skilled he is. Stew is comfortable using all sorts of fishing techniques. Whether it's power fishing, which is all about catching as many fish as possible, or ultra-finesse line techniques, where the focus is on being subtle and precise, Stew has got it covered. His ability to adapt to changing conditions and employ a wide range of strategies sets him apart in the angling community.
Stew is not just a freshwater fisherman; he is also an accomplished saltwater angler. His experience with both types of fishing makes him a well-rounded angler who can adapt to different situations and challenges. That's part of what makes him such a good guide. He understands that fishing isn't one-size-fits-all, and he knows how to adjust his approach based on what's happening in the water.
Demonstrating an artistic streak, Stew likes to make his own fishing lures. He likes to play around with different colors and designs to make lures that are perfect for Lake Lanier. This creative side of him gives him another advantage when he's out on the water.
Stew on Lanier's significant contributions to the fishing community have not gone unnoticed. He has been featured in various platforms, including Georgia Outdoor News (GON), ESPN, the Golf Channel, and WSB-TV, earning recognition for his skill, knowledge, and influence in the field.
We are pleased to have Stew with us here at Jimbo's! He's got years of experience, a bunch of wins under his belt, and the ability to teach you how to be a better angler. Agenna is Jim's wife of 32 years. You may have met her at one of the Seminars or Expos over the past dozen years or at one of the various events Jimbo does. She helps run Jimbo's from out of the boat. If you are a Weekly Video Subscriber (thanks!) she can help with any issues you might experience.
For gift certificates for Jimbo on Lanier, she can create anything you would like.
She is the Expo Director and can help with any questions from reserving a booth at the Jimbo Expo to attendance or sloppy joes and chicken salad.
Beyond Jimbo's, Agenna is a personal mindset and mental toughness coach for both athletes and non-athletes. If you are not getting the results in any area of your life you expect – Agenna can help!
Daughters Kyra, Hannah, and Olivia are also involved in various ways at Jimbo's – it really is a family business. Be sure to say Hi at one of the Expos!
Reach out to Agenna by text, call, or email.
703-346-2177
Check out the Jimbo Store!
New t-shirts, full seminar videos, video fishing reports, and more to come!