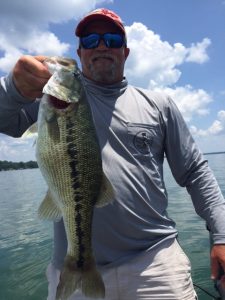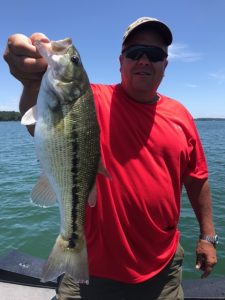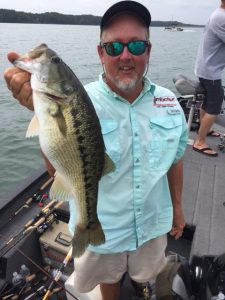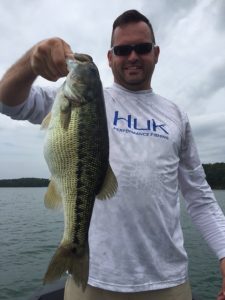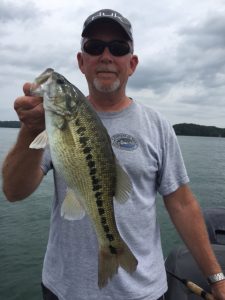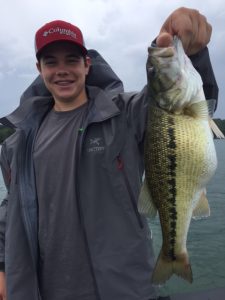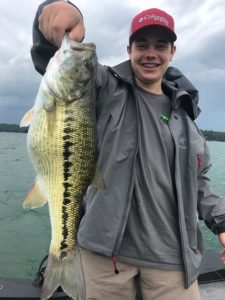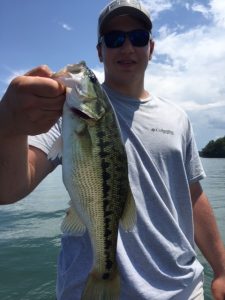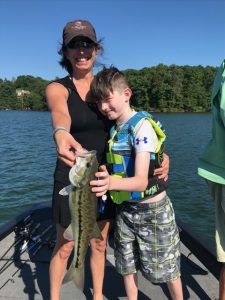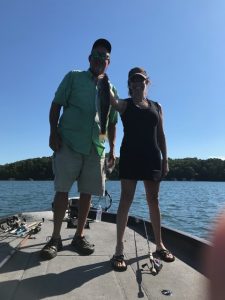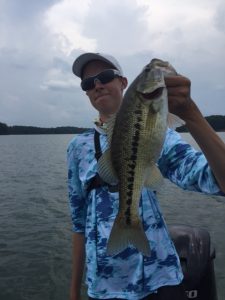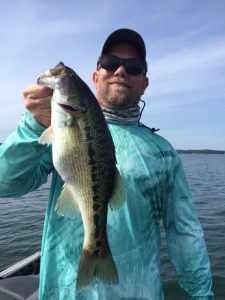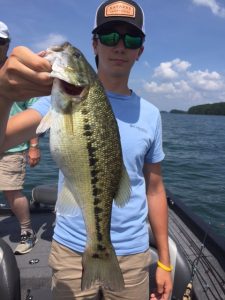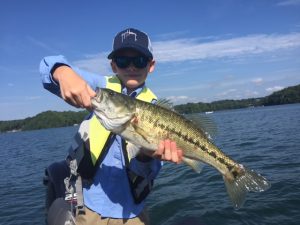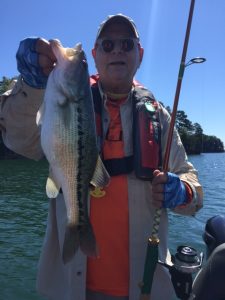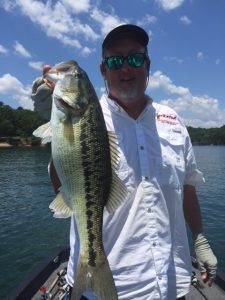 Current Conditions
Water Temp – 85 degrees
Water Level – 1.0 feet above full pool
The lake has remained fairly stable since my last report and now sits at 1.0 foot above full pool.  The surface temps have stayed around 85 degrees. The lower lake is mainly clear, the and the upper lake remains stained and the rivers are muddy.
The Bite Right Now
We experienced a little resurgence in the topwater bite this week, which was nice to see. We have found some good schooling activity in the mornings this week around main lake points.  The humps seemed to be stronger last week, but the points seem to be better this week. The drop shot bite has also been good this past week.  Humps and points in the 30 foot range have been the best for us on the drop shot.   I am also starting to run some live bait trips – we have been able to find the spottails at times, and we are also having success with the large minnows from Hammonds as well.
Open Dates
Please get with me soon if you would like a trip this Summer. Following is a list of my upcoming open dates –  July: 31.  I'm also booking for August currently. This is a great time to take the kids on a Spottail trip!  Give me a call NOW and book your summer trip – dates are going fast!
Thanks to all and May God Bless!