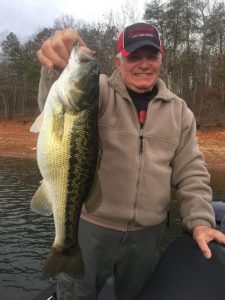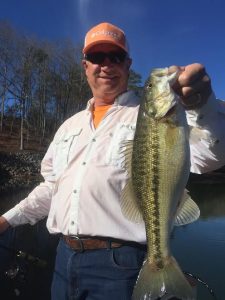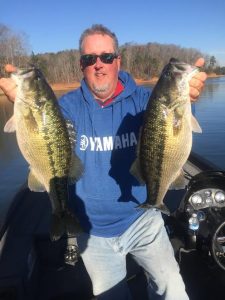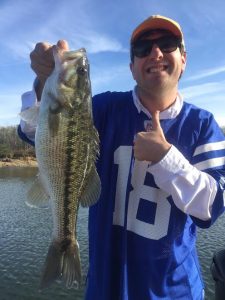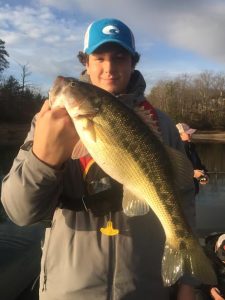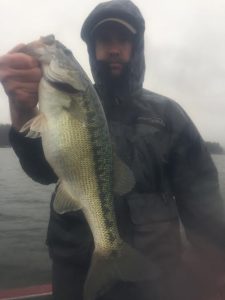 SEMINAR ALERT! Please remember that I am hosting another seminar on Saturday, February 11th.  We will be teaching the aspects of fishing the Spring Transition, including a special segment on targeting Largemouth.  We will also have a special segment on patterning fish for BFL participants!  In addition, Ken Sturdivant will be present to speak about the latest Lowrance Technology, including specifically sonar interpretation. Full Details listed in the flyer above. CLICK HERE TO REGISTER FOR THE SEMINAR.
Here are the dates I have open in February:  7, 9, 10, 13, 15, 16, 17, 20, 21, 23, 24, 25, 26, 27, 28
Water Temp – 51
Water Level – 10.09 feet below full pool
The bass fishing on Lake Lanier remains good, especially for early February! The lake has began to stabilize in terms of level.  We have set just below 10 feet below full pool for the past week. The surface temperatures are still hovering in the low 50's, which is incredible for early February.  We are finding the fish are really spread out as you might expect. We find them deep and shallow every day.  Shallow has probably been the most consistent bite (less than 15 feet deep), but we have had some good catches out in the timber as well. The ditch bite continues to be good and we are catching them using the traditional ditch fishing methods – SuperSpin, SPRO Jerkbait, SPRO Crankbait, Jig, and Picasso Shake-E Football jighead.  Start back shallow in these ditches early, and then move out deeper in the ditches as the day progresses.  Focus on the key features you find shallow near the ditches as well such as clay and rock points.  We are starting in these ditches first thing and remaining flexible as the days progress.  Some days we adjust to much deeper water within those ditches, and on others, we are finding the fish are staying shallow in and around those ditches as well as up around docks.  We are starting with a SuperSpin tipped with a boot-tail type trailer right in the ditch. Also, a Spro McStick or McRip has been a good choice as far as jerkbaits go. A Spro crankbait is never a bad choice either, both in the ditches and around rocky/clay points as well.  A finesse worm on a Picasso Shake-E Football jighead or a Chattahoochee Jig has been a good alternative if the fish are not as aggressive.  If the ditch bite does slow, we have been shifting to steeper rocky points and finding success with a jig and worm as well.   We have also continued to spoon up a few fish out of the timber, or near the timber, in creek arms/ditches in 30-50 feet. Check for bait and fish out deeper in the ditches as the day progresses.  If you see fish out deeper, a spoon, jig, or shaky head can be a great way to catch them, depending on how they are positioned. If the weather remains stable and warm, I look for the Largemouth to start showing up in a full blown pres-pawn mode very shortly.  More to come on this pattern emerges.
It is still a great time to learn the ditch bite as well as the timber bite.  I am now guiding in a Brand New Xpress Bass Boat – 21'3″ powered by a 250 Yamaha SHO and equipped with the latest Lowrance HDS Gen III units featuring 3D Structure Scan technology.  Come take a ride in this beauty!    As I mentioned, if you are wanting to learn the deep timber bite and/or the ditch bite, now is the time!  Here are the dates I have open in February:  7, 9, 10, 13, 15, 16, 17, 20, 21, 23, 24, 25, 26, 27, 28  Give me a call and let's get out and have some fun!  Thanks to all and May God Bless.