Register For Jimbo's Fall Mastermind $99.00
Come learn from Lanier's best teachers (Jimbo, Jimmy Harmon, Jim Farmer)  how to maximize your fall fishing results.  The MASTERMIND concept provides the opportunity for a more personal learning experience in a comfortable and interactive small-group environment. Choose from one of two intensive 3 hour sessions: 
NOTE: Plan to arrive 30 Minutes Prior to the start time of the event you chose – no sooner please!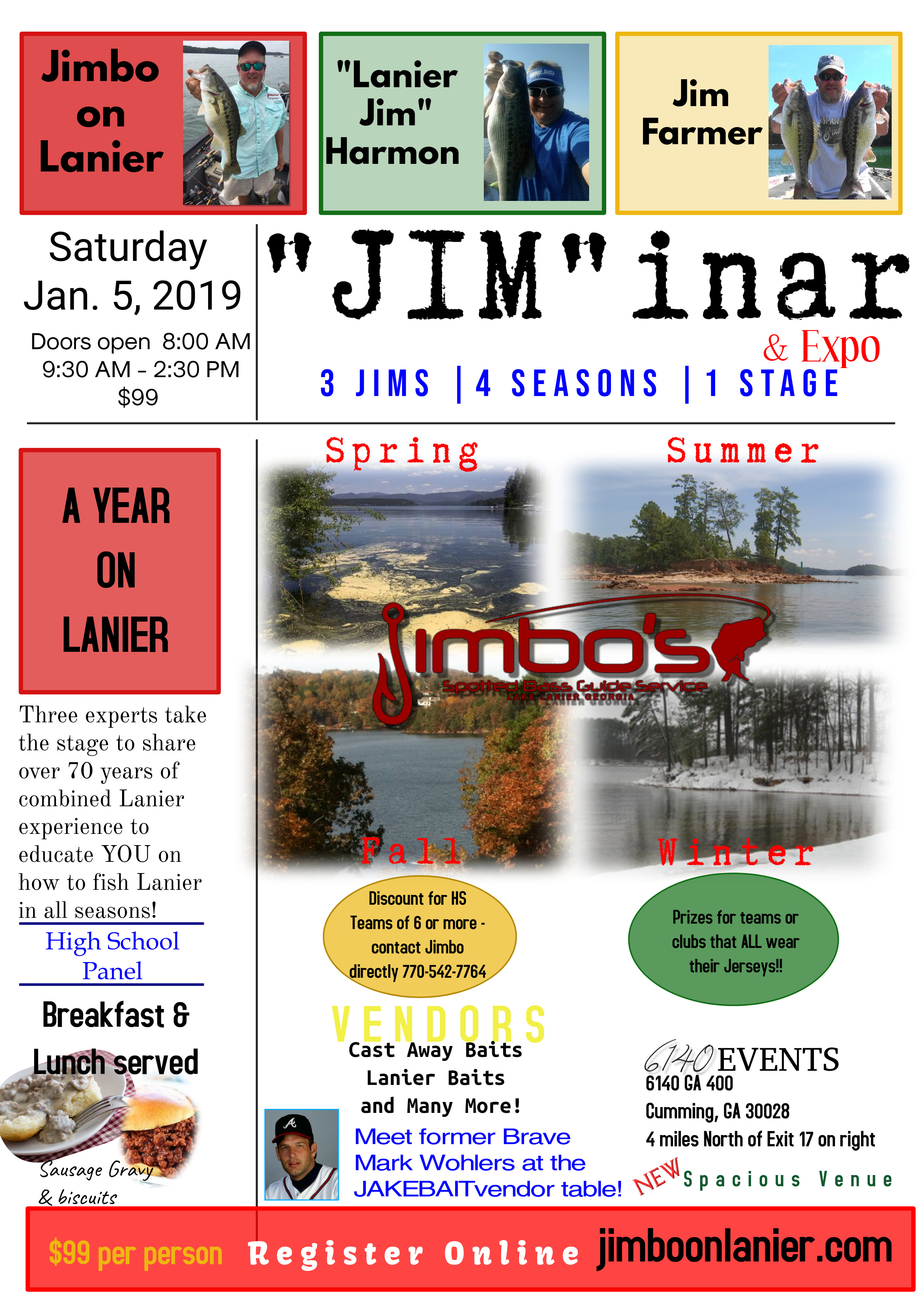 Miss This Year's "Jim"inar??
Good News!
You can purchase a download of the entire presentation here! Watch as Jimbo, Jimmy Harmon, and Jim Farmer break down an entire year on Lanier, season by season, and provide you detailed insight on how to catch those tricky Lanier spotted bass in every month of the year!  Learn all the tactics, tricks, and methods that the "3 Jims" incorporate so you can stay on those spots, year 'round!
Purchase your copy now and be "In the Know!" ($49.95)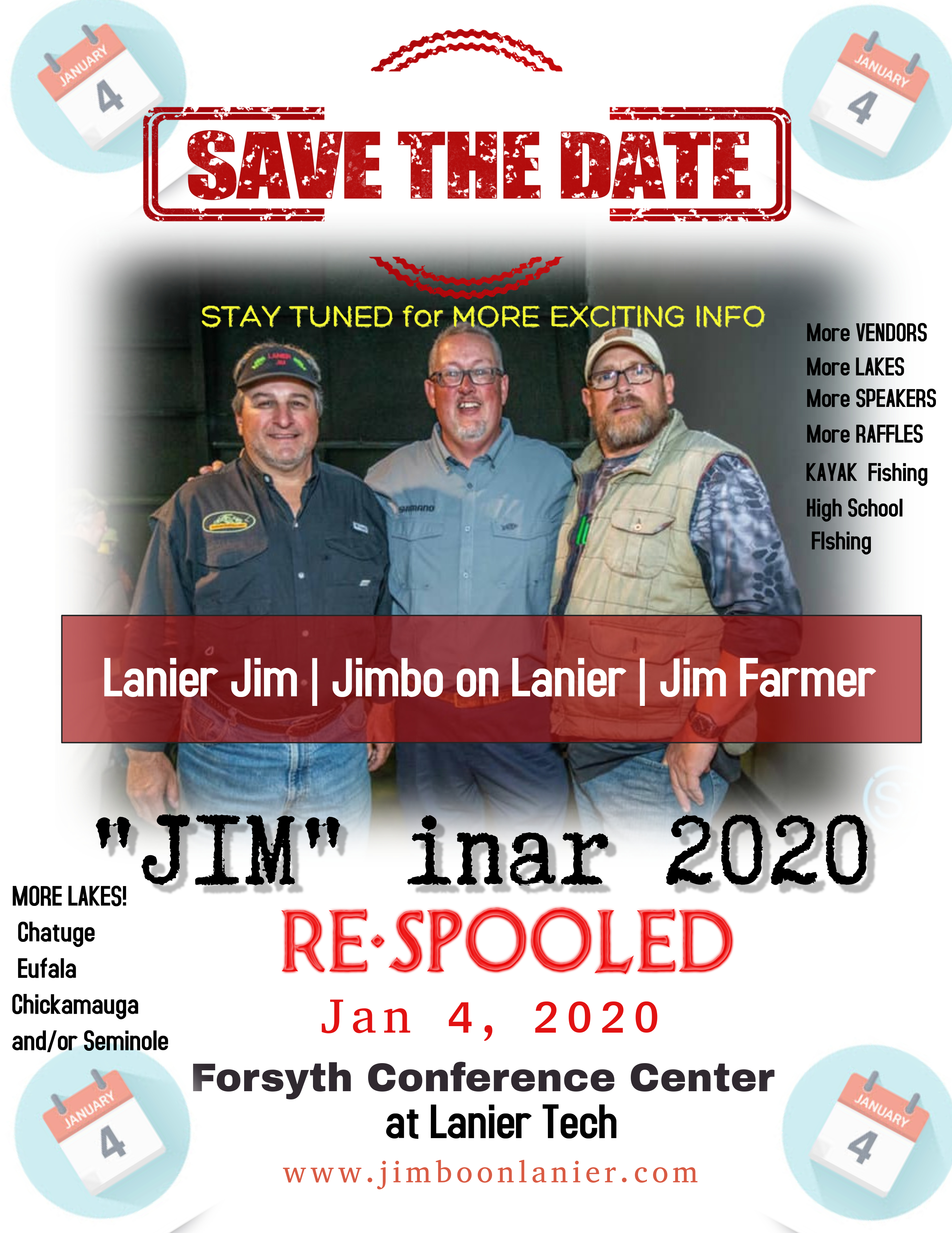 "Jim"inar 2020 – Respooled
Stay tuned for more information!
Jimbo, it was an Awesome "Out Of The Box Seminar!" Will not be our last! For those who were not able to attend Jimbo's seminar today, you missed a Ph-D class in the various go-to techniques to put them in the boat on Lake Lanier! Thanks to Jim Farmer of Cast Away Baits, Kevin Stowers Superfish Bait & Rods, James LJ Harmon of Lanier Baits, Tim Little of Sweet Bait Co, and Jimbo for sharing the information, products, and great presentations.
I enjoyed every speaker and picked up lots of good information. Never stop learning. Special thanks to everyone that helped with lunch, breakfast, registration and everything else.
A day well spent. Great information. I can't wait to get back on the water. Thanks guys!
Information overload. Everything was very well done.