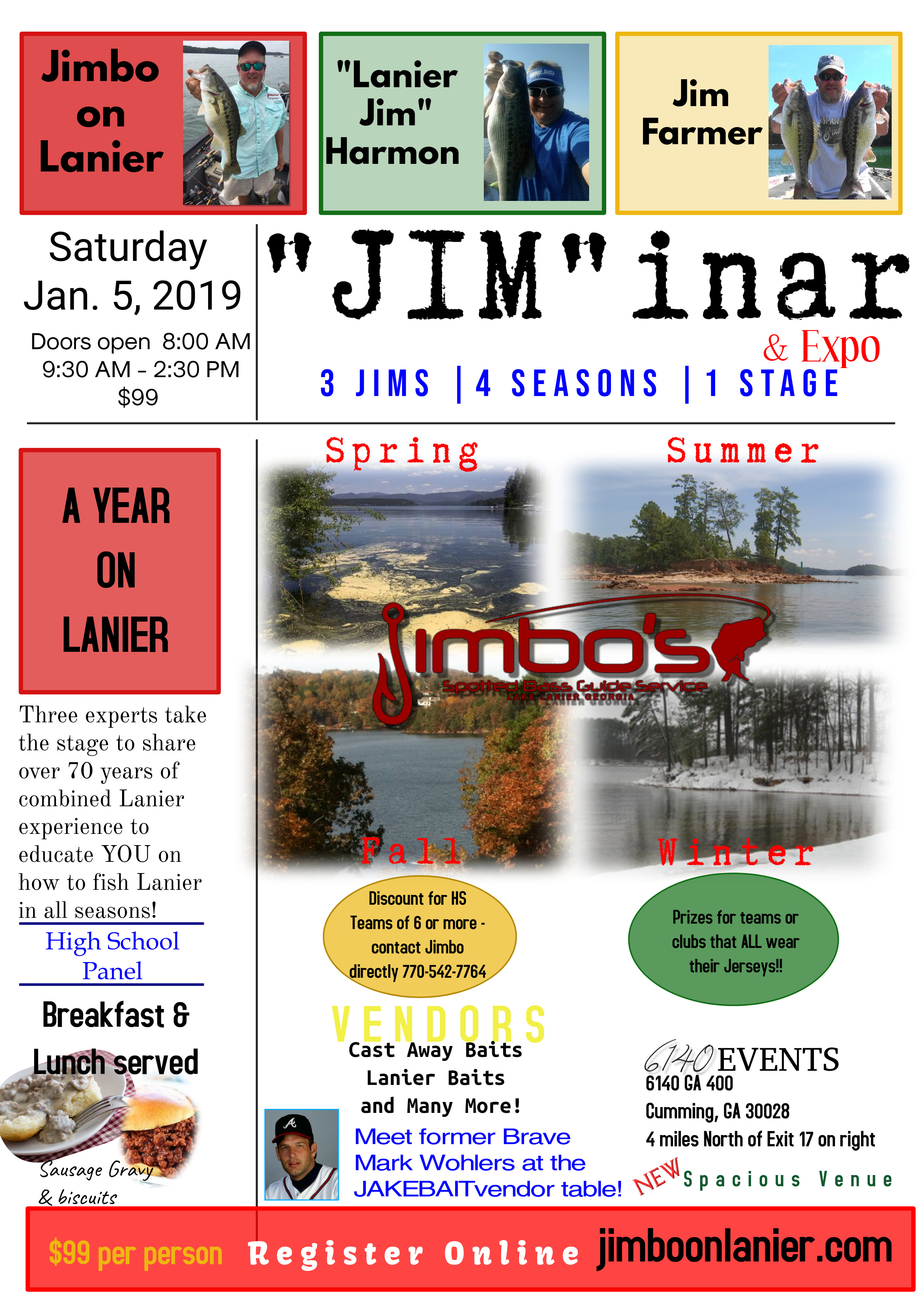 Register For Jimbo's Seminar $99.00
2019 "Jim"inar Fishing Seminar & Expo
(3 Jims | 4 Seasons | 1 Stage) 3 Experts take the stage to share over 70 years of combined Lanier experience to educate YOU on how to fish Lanier in all seasons! Breakfast & Lunch included! Doors open 8:00 AM. Event: 9:30 AM to 2:30 PM.
We're Sold Out! Check Back For The Next Seminar!
Jimbo, it was an Awesome "Out Of The Box Seminar!" Will not be our last! For those who were not able to attend Jimbo's seminar today, you missed a Ph-D class in the various go-to techniques to put them in the boat on Lake Lanier! Thanks to Jim Farmer of Cast Away Baits, Kevin Stowers Superfish Bait & Rods, James LJ Harmon of Lanier Baits, Tim Little of Sweet Bait Co, and Jimbo for sharing the information, products, and great presentations.
Rod Benders
I enjoyed every speaker and picked up lots of good information. Never stop learning. Special thanks to everyone that helped with lunch, breakfast, registration and everything else.
Adam Westbrook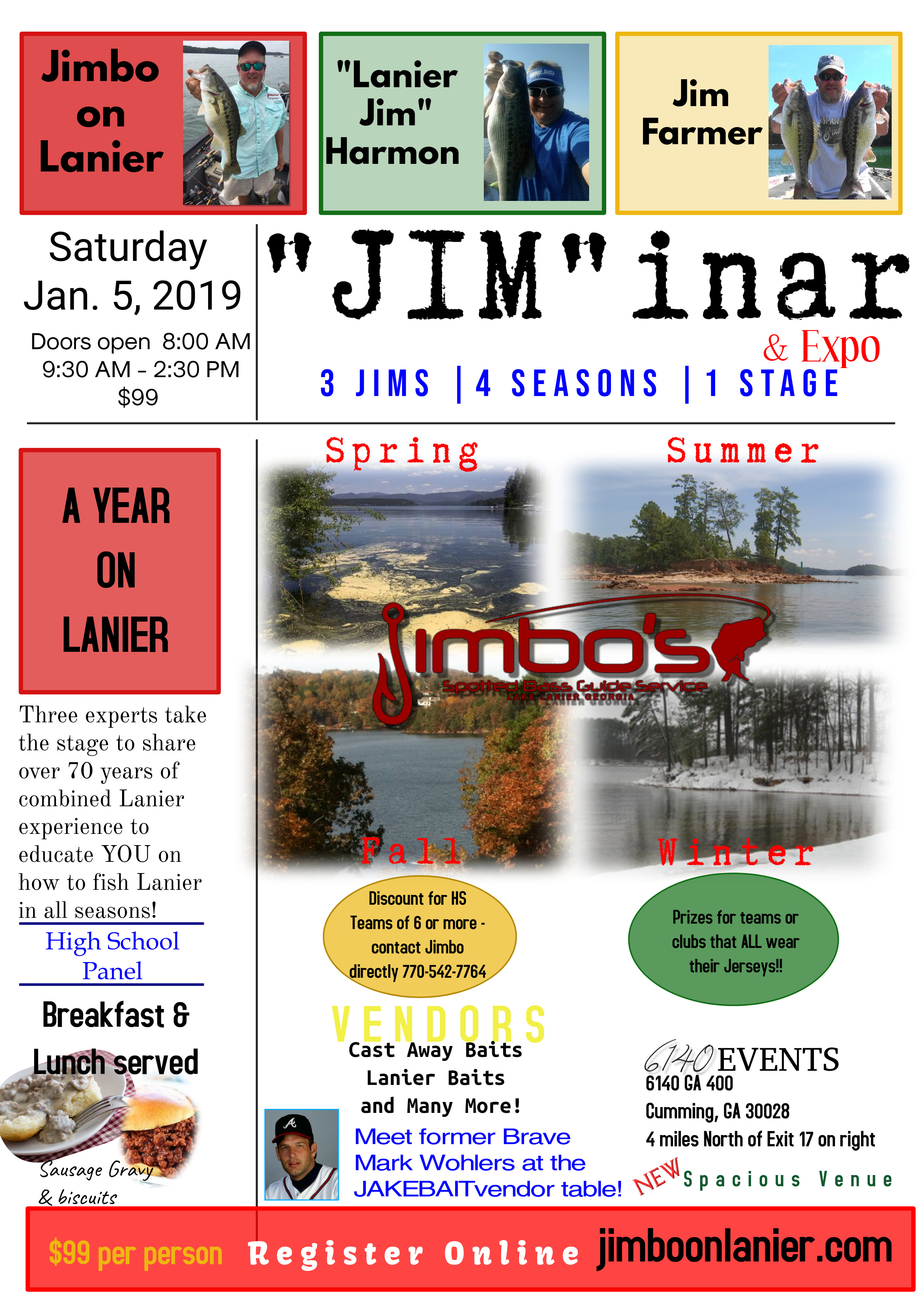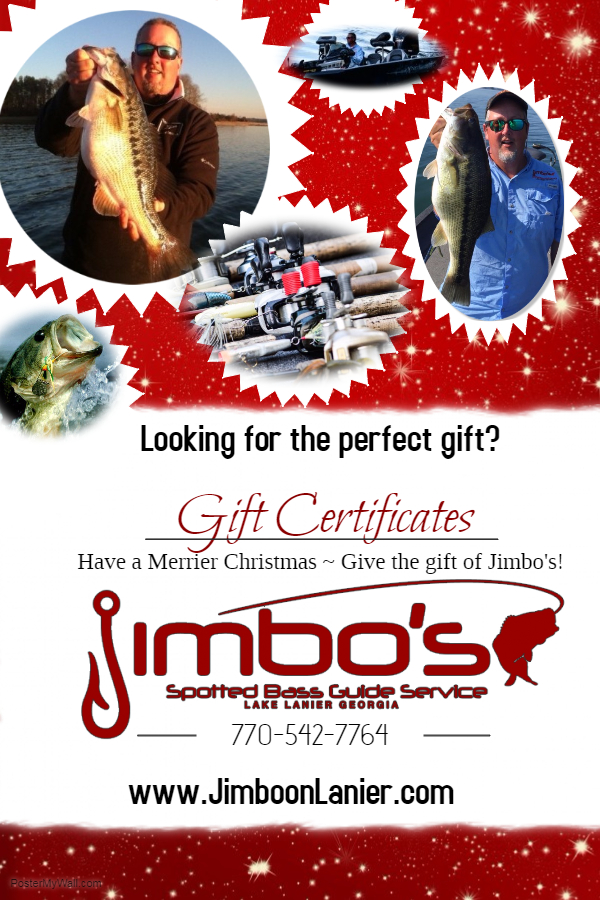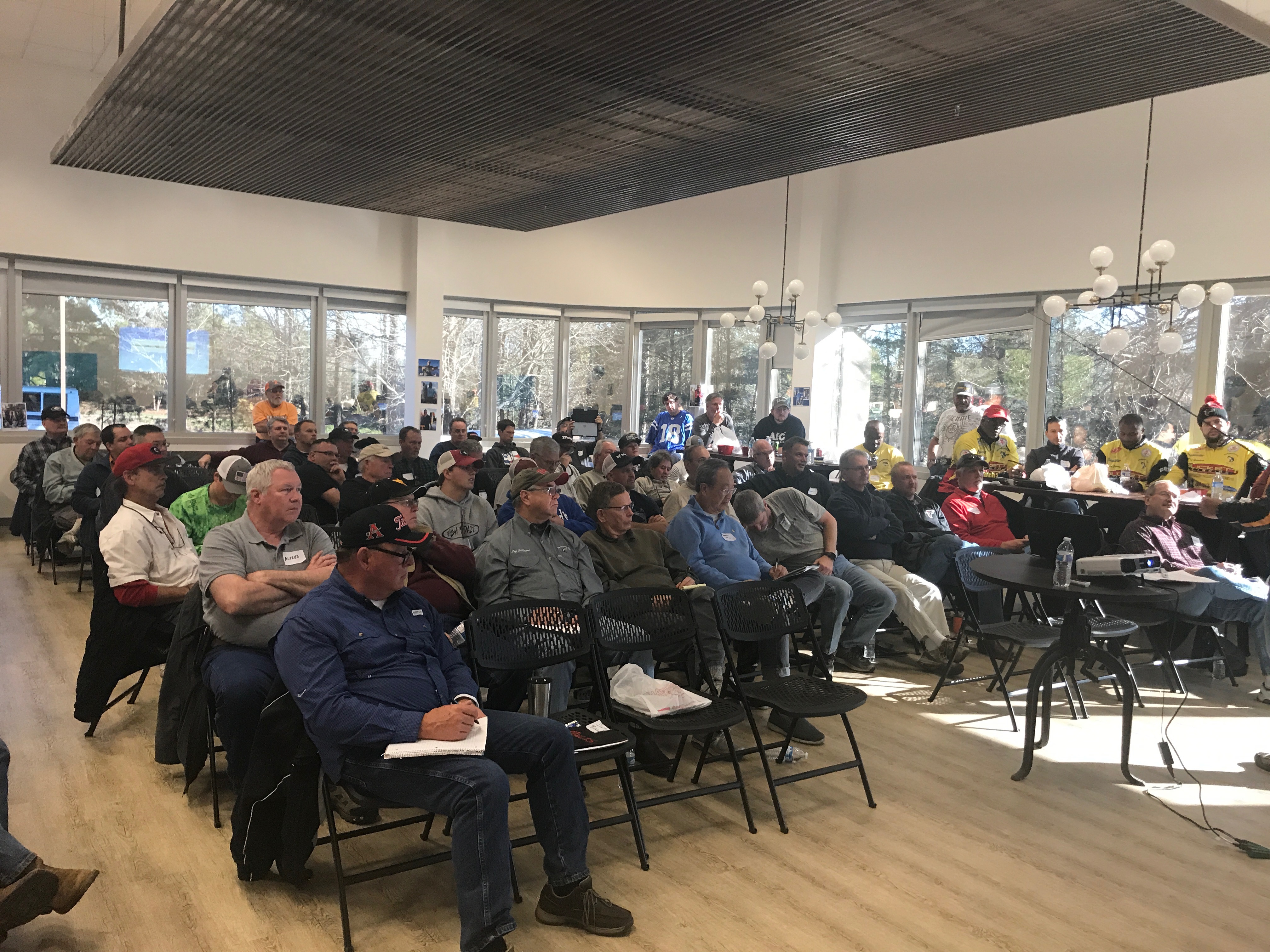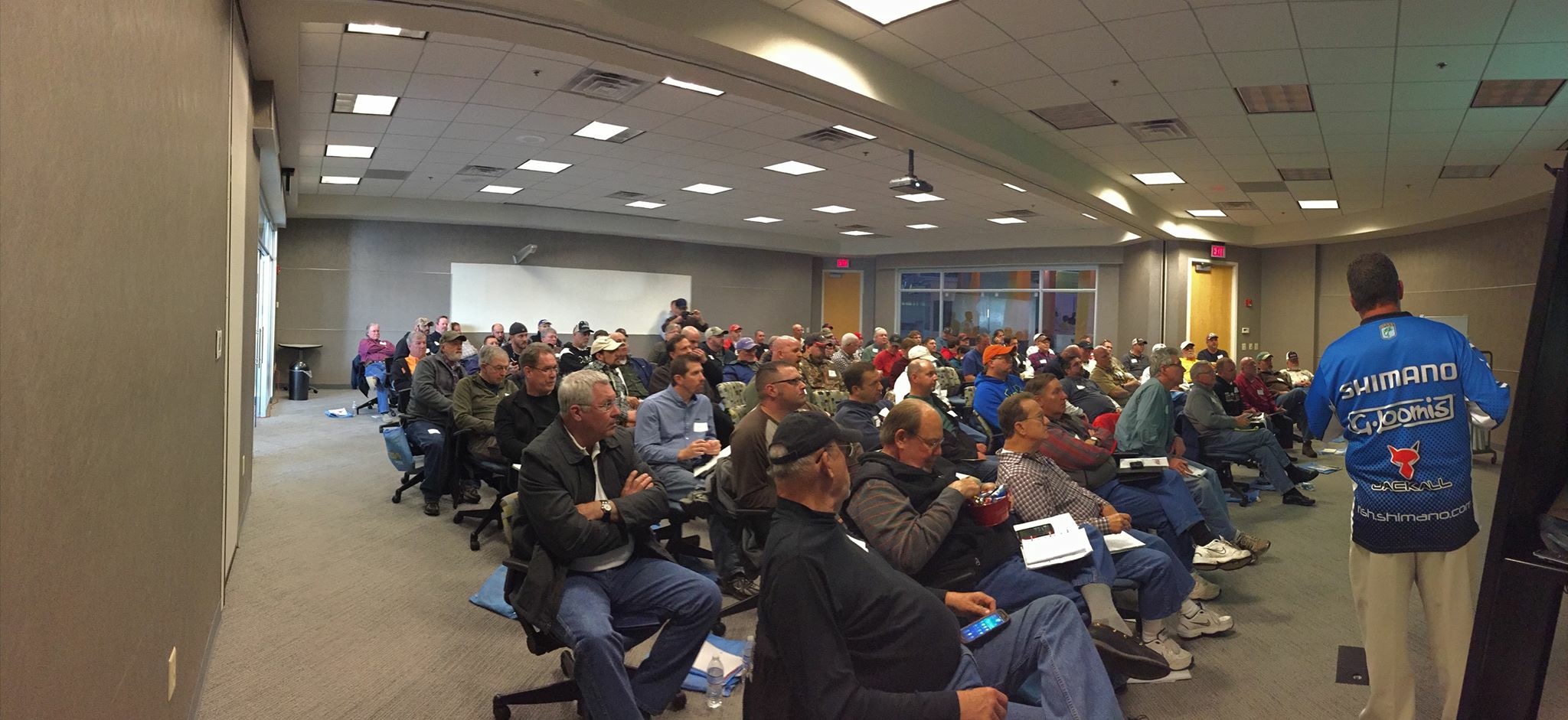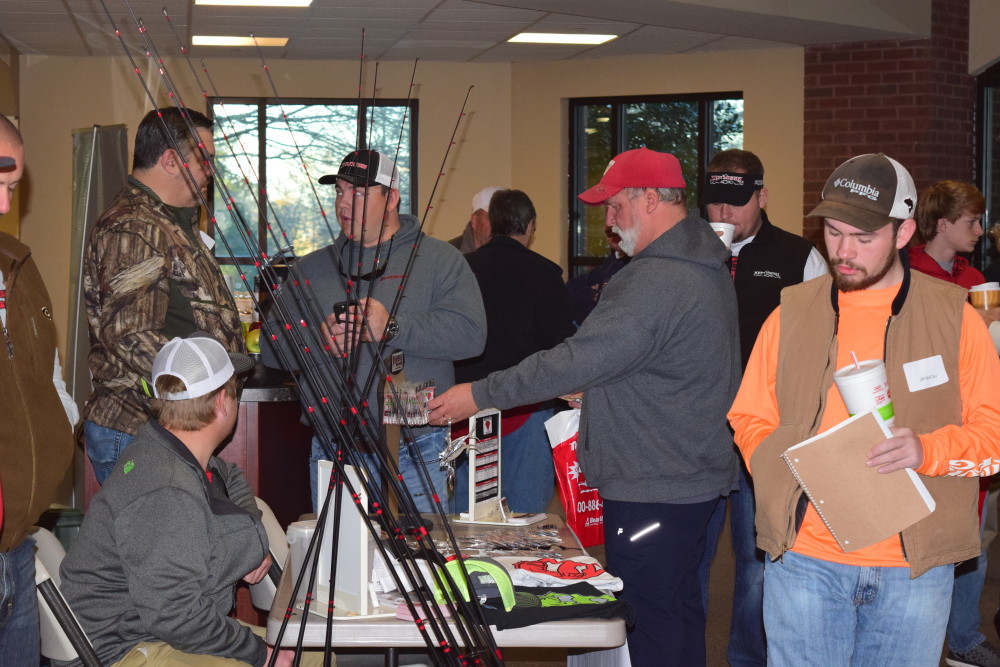 A day well spent. Great information. I can't wait to get back on the water. Thanks guys!
Jay Kenyon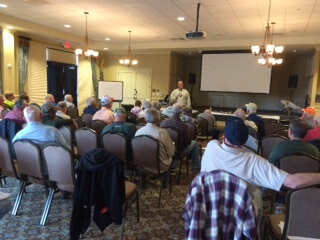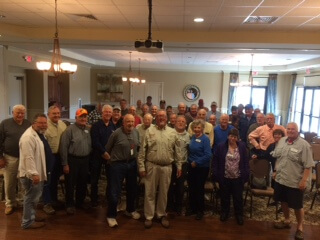 Information overload. Everything was very well done.
Brad Pruiett