Stew Medlin is Stew on Lanier, a long-time angler and trusted guide with Jimbo's.
What You Can Learn: Benefiting from Stew's Expertise and Experience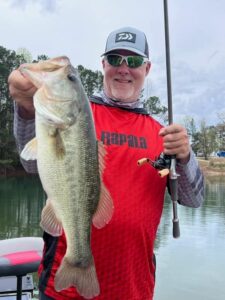 Stew on Lanier is a seasoned fishing guide who knows Lake Lanier like the back of his hand. He started fishing on Lanier in 1975, and since then, his love for fishing has only grown stronger. Over the years, he has gained valuable experience and has become a reliable guide, helping others understand the tricks of the trade.
Stew is no stranger to fishing competitions. He has a long list of victories and high-ranking finishes to his name, showing just how skilled he is. Stew is comfortable using all sorts of fishing techniques. Whether it's power fishing, which is all about catching as many fish as possible, or ultra-finesse line techniques, where the focus is on being subtle and precise, Stew has got it covered. His ability to adapt to changing conditions and employ a wide range of strategies sets him apart in the angling community.
Master of All Trades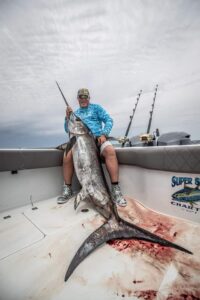 Stew is not just a freshwater fisherman; he is also an accomplished saltwater angler. His experience with both types of fishing makes him a well-rounded angler who can adapt to different situations and challenges. That's part of what makes him such a good guide. He understands that fishing isn't one-size-fits-all, and he knows how to adjust his approach based on what's happening in the water.
Stew's Handpainted Lures
Demonstrating an artistic streak, Stew likes to make his own fishing lures. He likes to play around with different colors and designs to make lures that are perfect for Lake Lanier. This creative side of him gives him another advantage when he's out on the water.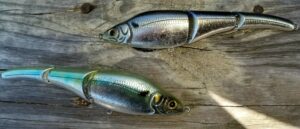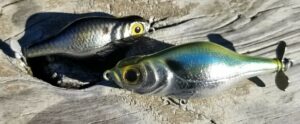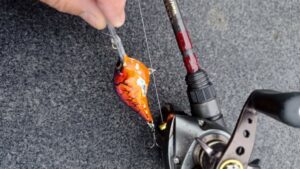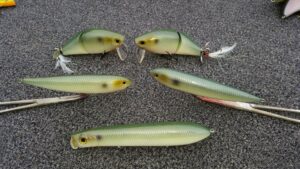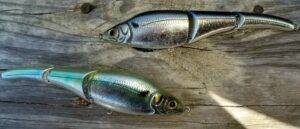 Stew's Recognition: A Proven Leader in the Fishing Community
Stew on Lanier's significant contributions to the fishing community have not gone unnoticed. He has been featured on various platforms, including Georgia Outdoor News (GON), ESPN, the Golf Channel, and WSB-TV, earning recognition for his skill, knowledge, and influence in the field.
We are pleased to have Stew with us here at Jimbo's! He's got years of experience, a bunch of wins under his belt, and the ability to teach you how to be a better angler.
Book a trip today by calling 770-542-7764