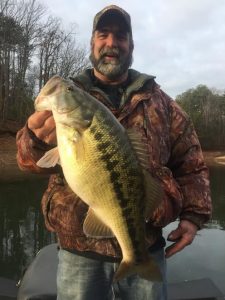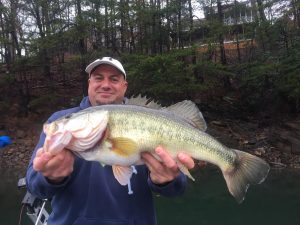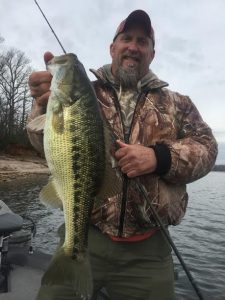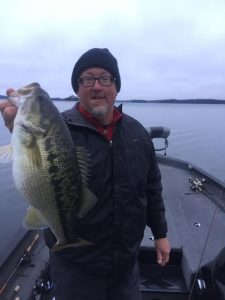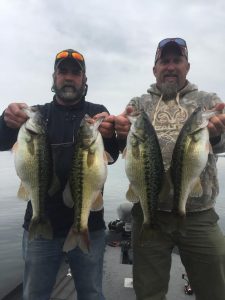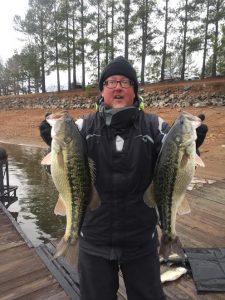 Water Temp – 52
Water Level – 10.61 feet below full pool
This week, I currently have THIS WEDNESDAY, JANUARY 18, 2017 AVAILABLE!  Here are the other dates I have open in January: 23, 25, 26, 27, 30, 31
Hey Gang!  Back with another fishing report and some exciting announcements.  I have a Fishing Boot Camp coming up on January 28th.  This is a great learning environment for High School anglers and their coaches/captains.  Please contact me directly to sign up.  Also, I will be hosting my annual seminar on Saturday, February 11th.  We will be covering a range of topics and providing some NEW information that we have not covered in previous seminars.  You can sign up directly on my website or contact me directly to register.  Please see the above flyers for full details on both events.  Thanks for checking them out!
Now onto fishing! The lake has started to drop again after a brief rise after last week's rain.  The surface temperatures are back on the way up with all this warm weather we are having and projected to have over the next several days. The ditch bite continues to be good and we are catching them using the traditional ditch fishing methods – SuperSpin, SPRO Jerkbait, SPRO Crankbait, Jig, and Picasso Shake-E Football jighead.  Start back shallow in these ditches early, and then move out deeper in the ditches as the day progresses.  We are starting in these ditches first thing and remaining flexible as the days progress.  Some days we adjust to much deeper water within those ditches, and on others, we are finding the fish are staying shallow in and around those ditches as well as up around docks.  We are starting with a SuperSpin tipped with a boot-tail type trailer right in the ditch. Also, a Spro McStick or McRip has been a good choice as far as jerkbaits go. A Spro crankbait is never a bad choice either, both in the ditches and around rocky/clay points as well.  A finesse worm on a Picasso Shakedown jighead or a Chattahoochee Jig has been a good alternative if the fish are not as aggressive.  If the ditch bite does slow, we have been shifting to steeper rocky points and finding success with a jig and worm as well.   We have also continued to spoon up a few fish out of the timber, or near the timber, in creek arms/ditches in 30-50 feet. Check for bait and fish out deeper in the ditches as the day progresses.  If you see fish out deeper, a spoon, jig, or shaky head can be a great way to catch them, depending on how they are positioned.
I am now guiding in a Brand New Xpress Bass Boat – 21'3″ powered by a 250 Yamaha SHO and equipped with the latest Lowrance HDS Gen III units featuring 3D Structure Scan technology.  Come take a ride in this beauty!  The ditch bite is here and the fish are positioning around the timber.  If you are wanting to learn the deep timber bite, now is the time!  Here are the dates I have open in January: 18, 23, 25, 26, 27, 30, 31  Give me a call and let's get out and have some fun!  Thanks to all and May God Bless.