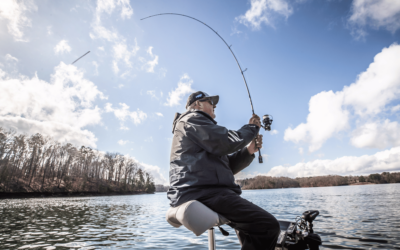 When it comes to fishing for spotted bass, employing the right techniques can greatly improve your chances of success. Here are some effective fishing techniques  specifically tailored for targeting spotted bass: Casting and Retrieving: Spotted bass are known for...
read more
Spotted Bass and Largemouth Bass are two different species of black bass. They can be quite similar in appearance, which sometimes leads to confusion among anglers, but there are several key differences that can help distinguish between the two: Appearance: Spotted...
read more
Check out the Jimbo Store!
New t-shirts, full seminar videos, video fishing reports, and more to come!