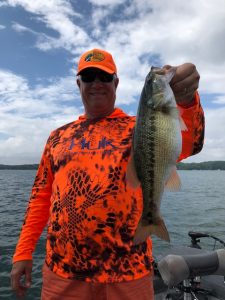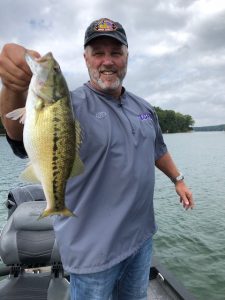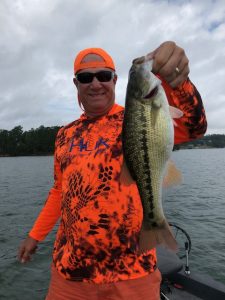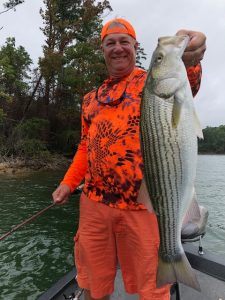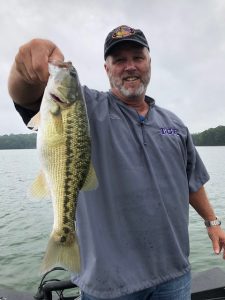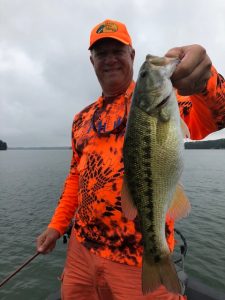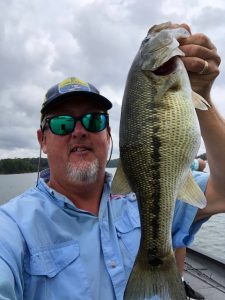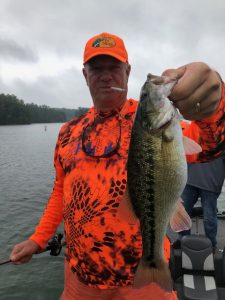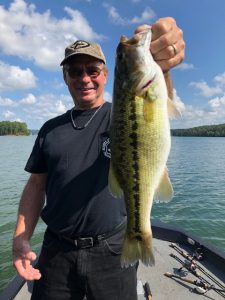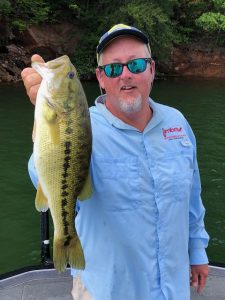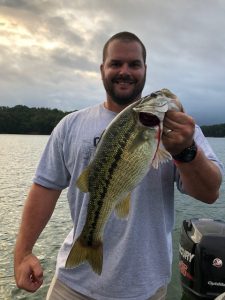 The Fall Topwater and Swimbait bite is here – time to book your trip!  Here are my open dates for October: 11, 17, 19, 25(PM), 29, 30, 31.  Lot's of great fishing ahead of us in the coming weeks! Give me a call and let's fish!  770-542-7764
Current Lake Conditions
Surface Temp – 82 degrees
Water Level – .8  feet below full pool
The Corp has continued to pull water, and we are approaching a full foot down from full pool.  This is a traditional drop as the Corp often pulls water and reduces the pool in the Fall as preparation for the Winter/Spring rains. The lower lake is still mainly clear with a slight stain back in the creeks. Above Brown's Bridge the water is slightly stained in the creeks, but fairly clear in the main river channel up to the Gainesville Bridge. Above the Gainesville bridge there is slightly more stain both in the main river as well as the creeks.
The Topwater and Swimbait Bite is On…
The recent weather change has been fantastic for the fishing.  The fish are starting to transition into their fall patterns and the next month on Lanier should be awesome fishing.  The topwater and swimbait bite has came back and is getting stronger every day. Traditional humps and points with brush have been the best option for that approach.  Walking baits, Whopper Ploppers, and a Sebile have been our best options. These locations on the main lake as well as creek mouths have been producing.  I am seeing lots of bait starting to move back into the mouths of the creeks recently, and a lot of schooling going on both in the main channel as well as in the mouths of the creeks. All of these factors support the occurrence of the Fall transition and signify great fishing ahead.  In addition to the topwater and swimbaits, other lures of choice for me this month will be a jerkbait, a SuperSpin, and a spybait.  That's about all I'm going to have on my deck for the next month.  I'm really looking forward to power fishing for awhile!  October is one of my favorite months on the lake – I hope you will make plans to come join me!
Open Dates
Come enjoy some fantastic Fall fishing!  Here are my open dates for October: 11, 17, 19, 25(PM), 29, 30, 31. Lot's of great fishing ahead of us in the coming weeks! Give me a call and let's fish!  Thanks to all and May God Bless!